Background Objects
2009
Photo studio background paper (Savage widetone color Nr.75 True Blue / Nr.70 Storm Gray),
plinths in diverse sizes
C-prints "Untitled (True Blue)", "Untitled (Storm Gray)", 2009
Each framed 40 cm x 50 cm
The installation tries to reverse the relationship between objects and their functions, and between the center and the periphery. It shows the ambiguous border between abstraction and concrete objects.
In the installation, background papers, normally used for shooting photos, were made into a sculpture. The plinths too became sculptures through their intentionally unfinished quality: they were only given one coat of paint and minimally tilted with pieces of wood. The photographs on the wall have an ambiguous relationship to the objects in space, questioning the vague correlation between realistic appearance and subjective representation.
Exhibition:
USB, Seoul Arts Center, Hangaram Museum, Seoul, 2009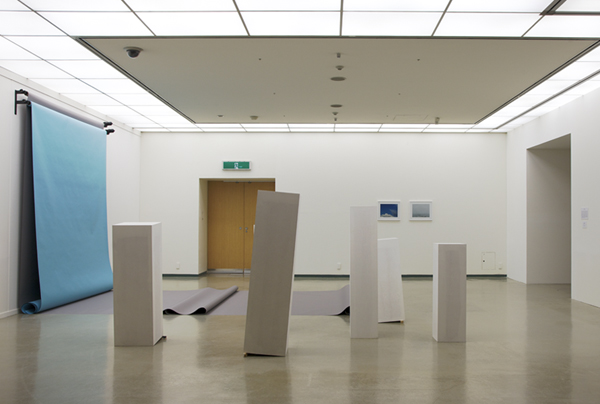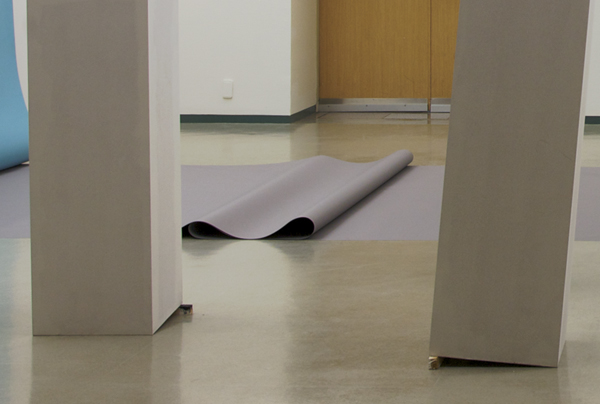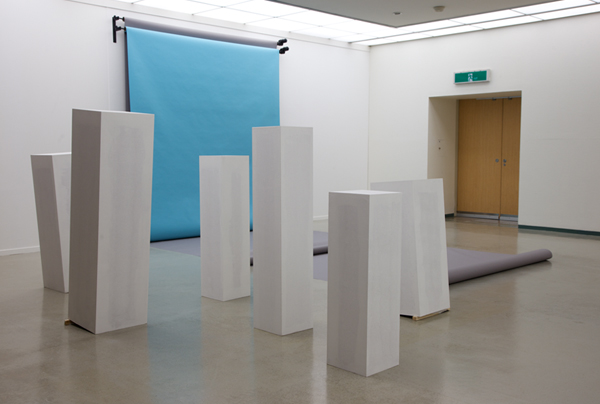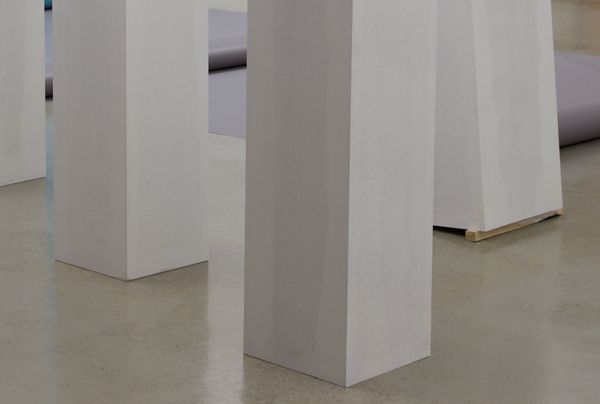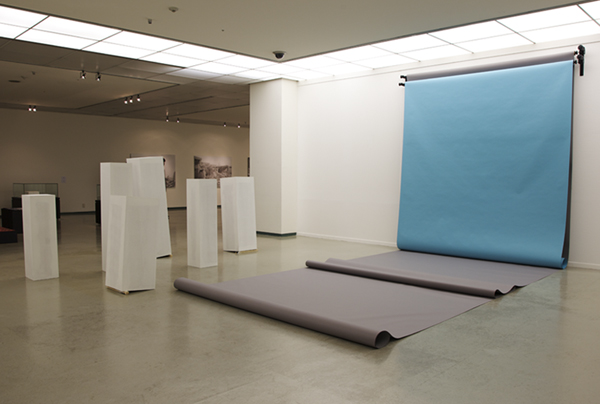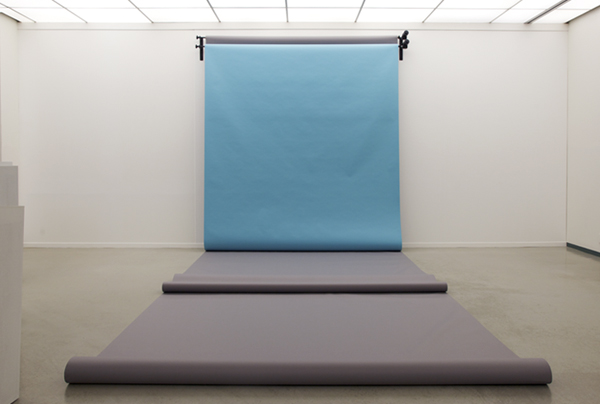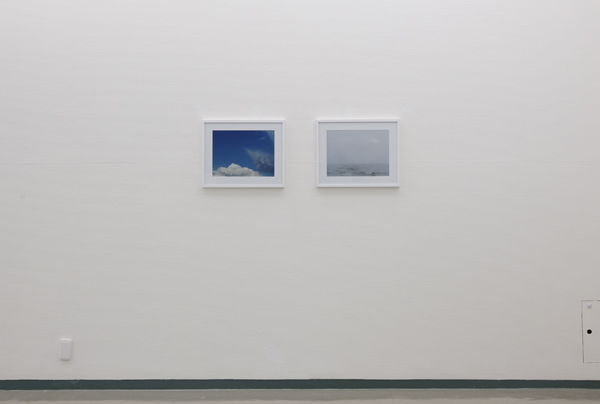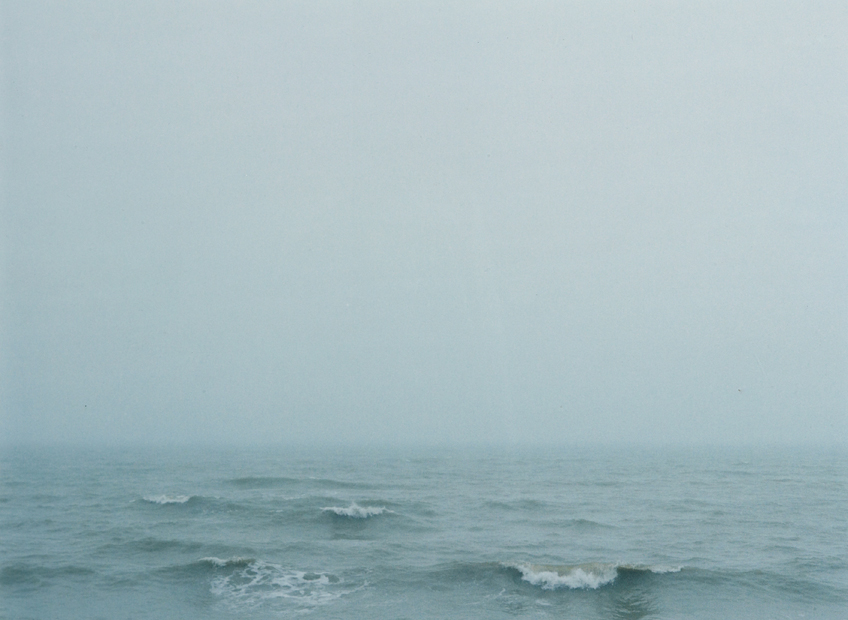 Untitled (Storm Gray)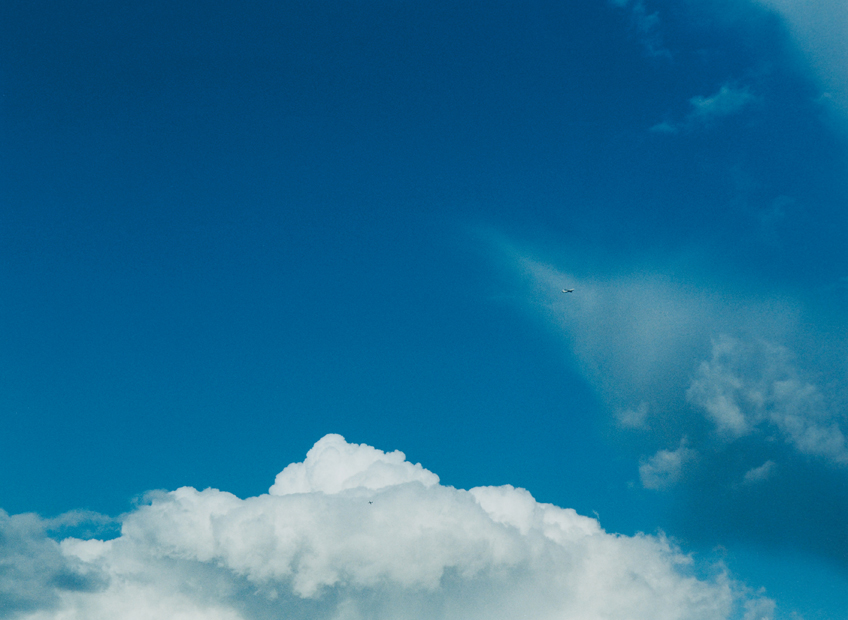 Untitled (True Blue)