New Kids of the Block
TANAS, Berlin, Germany
16. 03. - 11. 05. 2013
Exhibited work:
Three Translations, 2013
-
They told me that the building where TANAS is now located had always been used an an industrial building. A small production firm was last housed in TANAS´s rooms. Predominately women had worked there, but no one knew exactly what the workers had produced. The only thing certain was that the women´s work had involved assembling small parts. I began to think about these women and the room they worked in. Visiting TANAS, I was struck by the many small circles, lines and points in the floor. Taking a closer look, I recognized the remains of steel pipes that apparently had been sawed off at the floor level and must one have risen from the floor. I also spotted embedded bolts and other steel elements. A myriad of silver points reminiscent of the stars at night sparkled on the floor of one room. Why the rivets had been hammered in there, and whether all these metal elements represents traces of the work the women once did, remains unclear. For a long time I puzzled over the history of there rooms, about which so little is known, and decided to created pictures and sculptures with these fragmentary clues.
-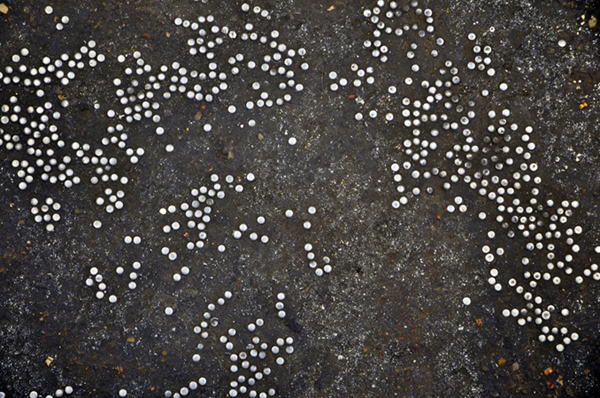 Floor, Tanas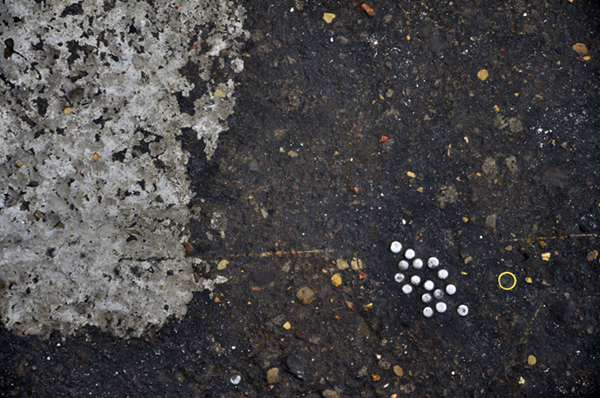 Floor, Tanas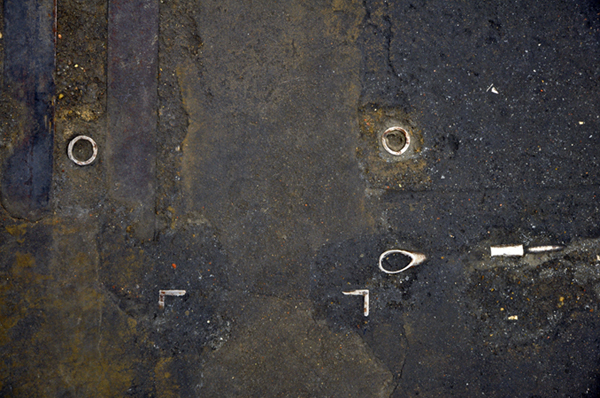 Floor, Tanas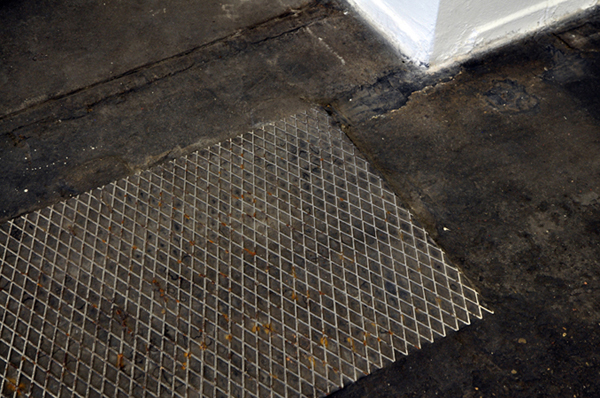 Floor, Tanas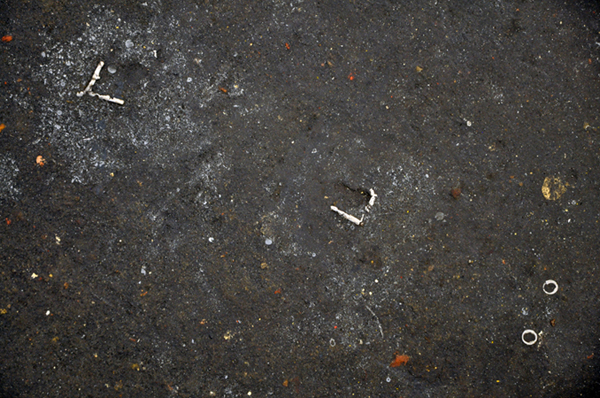 Floor, Tanas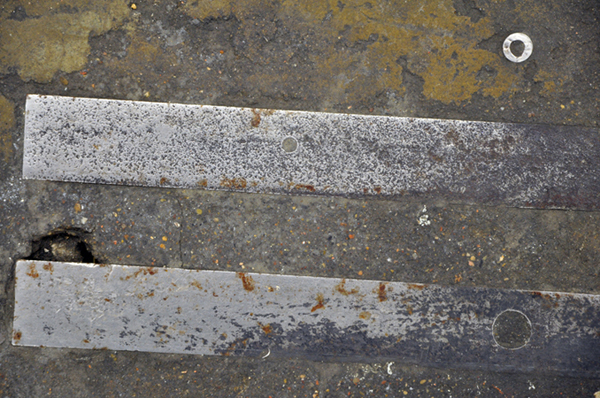 Floor, Tanas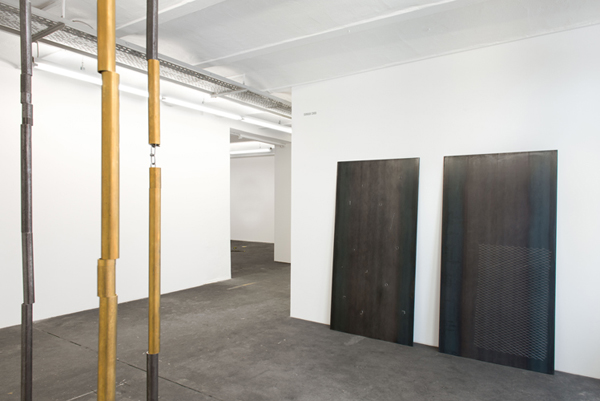 Installation view